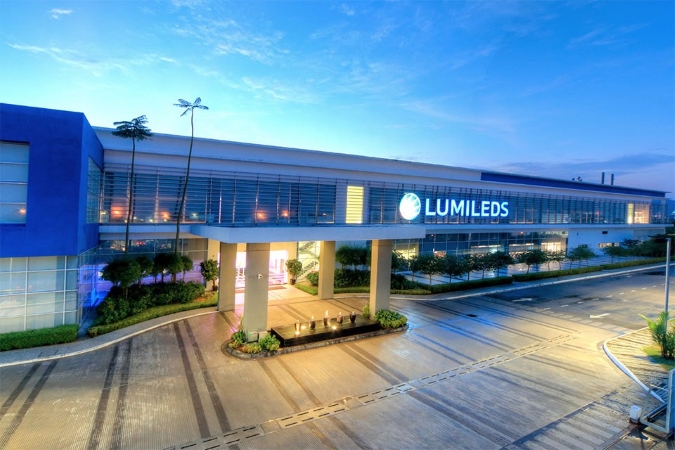 Job Description
Who We Are:
Lumileds is the leading global light engine company serving customers in automotive lighting, general illumination, and consumer market segments. Lumileds operates in over 30 countries and has approximately 7,000 employees, Lumileds is shaping the future of light with the most innovative technology in the illumination and automotive sectors, and helping our customers deliver differentiated solutions to the world. Lumileds is headquartered in San Jose, California, with operations in Singapore, Malaysia, China and the Netherlands and sales offices throughout the world.
Together with its customers, Lumileds is making the world better, safer, more beautiful—with light.
The Lumileds environment is fast-paced, cutting-edge, intelligent and fun! We are looking for exceptional talent to join our team! To learn more, visit Lumileds.com
Who You Are:
We are looking for someone who has analytical capability to qualify business opportunities, effectively communicate competitive data analyses with sales managers and product managers, and to generate quotations and reports as necessary on behalf of both direct and channel accounts. This person should have ability to communicate cross-functionally to put together commercial and technical spec proposals.
Position Summary:
Lumileds is seeking a highly-qualified personnel to take responsibility for the Asia-Pacific Sales Development Engineer is an integral part of the Sales Development team within Lumileds' Sales and Marketing organization. The Sales Development team is primarily located in San Jose, CA, and is responsible for managing new business opportunities on a global basis.
In this role, you will provide support to the Lumileds San Jose or local Sales Development Manager, AP Sales team and distributors located in the Asia-Pacific time zone.
What You Will Do:
Generate quotations for various market segments and regions.
Experience to work with Asia time zone is preferred. Flexi hour.
Produce regular activity weekly reports and summaries.
Qualify new business opportunity. Quotation renewal.
Develop competitive analyses for specific opportunities
Coordinate custom specification support for WW team.
Manage price enquiry & proposal activity.
Experience to deal with customer whether direct and distributor.
Must be able to hold staunch character on day to day negotiation.
What You Will Bring (REQUIRED Qualifications):
Ability to understand LED/ Electronics specifications and datasheets
Excellent verbal/written skills + numerical/computational skills.
Understand distributor buy-sale margin.
Microsoft Office proficiency required.
Experience with SAP & Salesforce.com knowledge is a plus.
Education (Minimum Level)
Field of Study
Electrical  & Electronics or Mechanical Engineering Business, Computer Science,
Years of Experience (Minimum)
Preferred Qualifications:
Sales Operations/Sales Support/Inside Sales in Semiconductor industry
Experience in Pricing Analysis / Sales / Sales customer support is preferred
Lumileds is an Equal Employment Opportunity Employer