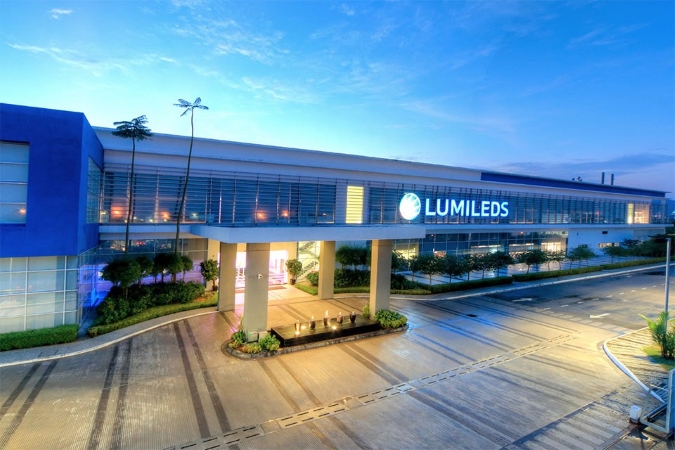 ++++
++++

Job Description
Who We Are:
Lumileds is the leading global light engine company serving customers in automotive lighting, general illumination, and consumer market segments. Lumileds operates in over 30 countries and has approximately 7,000 employees, Lumileds is shaping the future of light with the most innovative technology in the illumination and automotive sectors, and helping our customers deliver differentiated solutions to the world. Lumileds is headquartered in San Jose, California, with operations in Singapore, Malaysia and the Netherlands and sales offices throughout the world.
Together with its customers, Lumileds is making the world better, safer, more beautiful—with light.
The Lumileds environment is fast-paced, cutting-edge, intelligent and fun! We are looking for exceptional talent to join our team! To learn more, visit Lumileds.com
What You Will Do:
1. Monthly Payroll
Manage, process and check all deductions and payment of salaries, allowances and benefits accurately and efficiently in accordance to company policies and procedures.
Ensure appropriate approvals are obtained and complied for salary and other payroll payments.
Maintain precise documentation, provide data and report for respective statutory filing within the stipulated deadlines
Liaise with banks on salary transfers & payments and prepare necessary documentations as required by banks
Perform monthly reconciliations between the payroll records and actual payment in the general ledger accounts for Finance department.
2. Tax
Ensure all payments related to statutory bodies are complied and paid on time
Administer expatriates' income tax, compute tax liability and lodge relevant documentations with IRB for new expatriates and who are leaving the country.
3. Reports
Responsible for monthly payroll reports, Variance reports, bank transfer list, statutory payment list & forms, pay-slips, expat/local employees tax and compliance reports, Income tax filing and returns etc
4. Others
Monitor processing checklist and payroll cycle calendars.
Generate yearly payroll master reports, statutory reports and annual employment income forms for employees
Liaise with overseas counterparts on payroll transfers employees.
Assist in ad hoc salary / benefit analysis needed by the management
Point of contact for employees on payroll administration and queries.
Initiate and drive continuous process improvements and process standardization.
Coordinate third-party payroll system (SAP) implementations.
Any other duties as assigned.
Comply to the environment, security, health and safety requirements.
What You Will Bring (REQUIRED Qualifications):
HR experience in a fast paced MNC environment.
Must be results driven, process oriented with strong customer service mindset.
SAP HR knowledge and experience will be an added advantage.
Education (Minimum Level)
Field of Study
Years of Experience (Minimum)
Lumileds is an Equal Employment Opportunity Employer