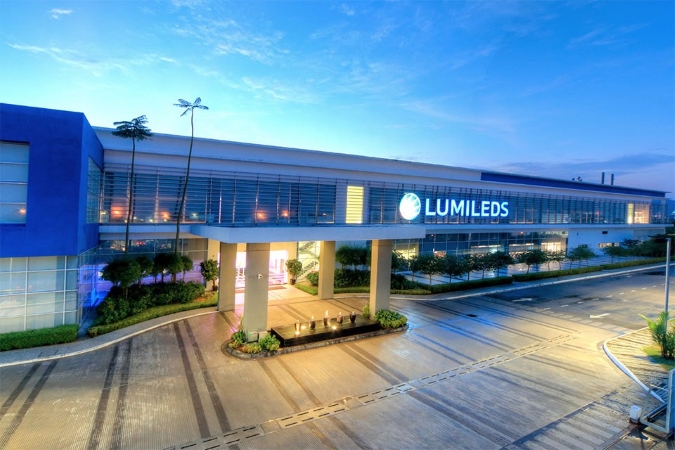 Job Description
Who We Are:
Lumileds is the leading global light engine company serving customers in automotive lighting, general illumination, and consumer market segments. Lumileds operates in over 30 countries and has approximately 7,000 employees, Lumileds is shaping the future of light with the most innovative technology in the illumination and automotive sectors, and helping our customers deliver differentiated solutions to the world. Lumileds is headquartered in San Jose, California, with operations in Singapore, Malaysia and the Netherlands and sales offices throughout the world.
Together with its customers, Lumileds is making the world better, safer, more beautiful—with light.
The Lumileds environment is fast-paced, cutting-edge, intelligent and fun! We are looking for exceptional talent to join our team! To learn more, visit Lumileds.com
Who You Are:
A Senior HRIS professional reporting into the Global HRIS team, part of IT Global Business Systems Organization.
Position Summary:
Lumieds is looking for a senior HRIS professional to lead projects and deliver great technology solutions in the HR Information space. Lumileds has an exciting roadmap of HR process automation initiatives including Talent, Recruiting, Compensation, Performance, and HR analytics. Workday is at the core of our HR systems architecture and our strategy is to leverage its capabilities even further in the coming years. Lumileds has many integrations between systems such as ERP, payroll and will continue to do so.
As a member of a dedicated team you will interact directly with HR & IT leadership, BPO, and stakeholders. A key aspect of the role is to understand the business, HR/IT processes and what is needed to deploy these into automated solutions. You will lead large global projects with team members from the HR and IT function. As the technical configuration lead, you will design processes, perform configuration and engage consultants where appropriate to deliver new capability to Lumileds. You will architect together with the HRIS team and IT leadership the future roadmap, integration and optimization options.
What You Will Do:
Project Management
Manage and deliver multiple Global HR/IT Projects.
reate and execute project plans by utilizing an appropriate methodology and techniques.
Planning and ensuring that deliverables are met within the timeline.
Review and monitor project lifecycle and seek opportunities for improvement where appropriate.
Managing communication with executive sponsors, BPO, and stakeholders .
Work with BPO and stakeholders continually find ways to improve the system functionality and user experience
Investigate, resolve and address the root cause of complex technical, data and user issues
Involve in system configurations and reporting development.
Share expertise and knowledge and mentor less senior members of the team.
Drive data quality initiatives to ensure that quality defects remain with-in acceptable control limits.
Create insights in the HR data and propose actions for improvements. Signal opportunities to accelerate favorable quality outcomes.
Develop and deliver dashboards and complex reports for workforce and process analysis. Align with HR BPO on metrics and improvement initiatives.
Actively drive continuous improvement in processes and procedures that result in measurable results.
Ensure HRIS internal processes and tools are aligned within the overall IT (ITIL) processes and support structures.
Be an active champion of Manager/Employee Self Service for Workday while being an advocate for our users by identifying and documenting user pain points and requirements
Drive user adoption on new implementations and processes.
Pro-actively consult with HR & IT leaders to envision solutions to complex issues.
Ensure that documentation and training materials are always up to date.
 What You Will Bring (REQUIRED Qualifications):
Proven ability to lead global projects in successful HR & IT technology implementation with the experience in complex deployments and managing multiple changes, projects by applying innovative solutions with-in the Workday Configuration framework.
Systems and logical thinker who understand how systems work and the interaction of users, system features, process and data as well as strong in problem solving, making things work and figuring how things can be improved.
A data junky who naturally leads with data and knows how to extract and use data to quantify issues, prioritize work and track progress
A person who is comfortable building relationships based on trust, meeting commitments and finding win-win solutions especially in difficult circumstances.
Bachelor or Masters degree in Computer Science or Human Resources is highly preferred.
Strong Functional HRIS knowledge including HCM, talent, recruiting, performance, compensation and HR operations.
Knowledge in Integration (Workday Studio, PECI, etc), Reporting (Trending, Matrix, Composite,
Discovery Board), Advanced Compensation, Benefits, Time Tracking are strong advantage.
Education (Minimum Level)
Field of Study
Computer Science, Human Resource
Years of Experience (Minimum)
Lumileds is an Equal Employment Opportunity Employer